04nov6:00 pmHunterGirl and Noah Thompson Concert6:00 pm CST
Event Details

Dunbar Music Group Presents
HunterGirl and Noah Thompson in Concert with Special Guest Matt Jordan.
This performance is General Seating.
Sponsored by:
Z100, Holiday Inn Express of Marion, Howell Insurance, Lip Curl and 17th Street BBQ.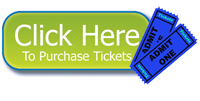 Doors Open @ 6p; Show Starts @ 7p
About HunterGirl:
A Tennessee native, singer/songwriter HunterGirl has been performing since she was three
years old and writing songs since she was 9. In her early teens, she performed at venues
across the United States, competed in singing competitions and won the 2014 Texaco Country
Showdown. After graduating high school, she moved to Nashville and immediately started
playing gigs at Nashville's most famous venues including Tootsie's, Rippy's, Jason Aldean's
Bar, The Listening Room, and HonkyTonk Central, winning songwriting contests such as "Nash Next" and the prestigious "Nashville Songwriter Association International" in her spare time. Due to having family members who served in the military, HunterGirl holds a deep admiration for our Country's armed forces and tenaciously works with many veteran organizations, where she uses music therapy to transform veterans' stories into songs. She's shared the stage with Country superstars Old Dominion, Florida Georgia Line, Kane Brown, Alan Jackson, Trace Adkins, Charlie Daniels, Sara Evans and more. Most recently, she competed on this year's American Idol, where the "country singer with a bright future" (Hollywood Life) delivered standout performances that Taste of Country called "impressive,"
"shining," "chill-worthy," and "glowing," winning the hearts of millions across the country. Praised by Idol judge and Country superstar Luke Bryan as the "new age Miranda Lambert"
and his "favorite female Country voice," "HunterGirl has wowed the Country music
community since she stepped foot onto the American Idol stage" (Billboard). "Despite missing out on the win, her crooning vocals and intimate original song, 'Red Bird,' has made her one to watch in the Country scene (American Songwriter). Skyrocketing to No. 1 on iTunes All-Genre and Country charts, "the budding Country star" (Taste of Country) performed her heartfelt and deeply personal original track "Red Bird" on Live with Kelly & Ryan and has appeared on Good Morning America. With distinctively and incomparably genuine vocals, unwavering drive, and a heart of gold, HunterGirl is on the fast track to be Country's next big female artist.
About Noah Thompson:
People pulled for Noah Thompson when the Kentucky-born construction worker couldn't
pull for himself.
Some dreams simply seem out of reach when the limitations of growing up in a small town
and the responsibilities of a one-year-old named Walker, make superstardom seem distant
and meant for someone else. But America believed wholeheartedly in what Thompson
couldn't imagine for himself. The current American Idol winner embodies the spirit of Country music: overcoming adversity and the odds to achieve widespread acclaim and the hearts of millions. This is more than a CinderNoah story; this is the culmination of an "American (Idol) Dream."Before he was performing for 2.5 million television viewers, Thompson was singing for a rag-tag crew of a half dozen construction workers framing houses near his hometown of Louisa, KY (population 2,852). They were laborers with checkered pasts and/or limited options, and Thompson was a daily distraction.
"Those boys would have me singing any song they could find on their phones," said
Thompson. "They would push me and push me all the time. It would drive me nuts, but it
obviously led to a good outcome."
Likeable, humble, funny and clearly talented, Thompson was one of their own. One of the
guys on the crew, whom Thompson had only known a couple months, decided to do
something about it and submitted him for the American Idol auditions in Austin, Texas.
"When he signed me up, it was a big 'No,' recalled Thompson, who had never been on a plane
prior to the auditions. "I really didn't want him to do it. I could never really picture myself
doing something like that. Being in that environment, surrounded by famous people like
Luke Bryan and all them, it didn't seem realistic to me.
"Where we come from, it's just such a small town, man. When you see someone make it out
of here, it's kind of like magic made that happened. It's unrealistic in a way. It doesn't seem
like that can happen for you."
During his winning season on American Idol judge Luke Bryan summed it up: "You are going
to 'Aw, shucks' your way to the top."
And then he did.
Releasing his debut song "One Day Tonight" during the show, the catchy, romantic track
immediately shot to No. 1 on iTunes All Genres and Country charts and is still racking up an
incredible number of on-demand streams, averaging nearly 1 million per week.
Now, Thompson is taking it all in and finding his footing as he prepares to release new music
with 19 Recordings under an exclusive license to BBR Music Group. He's writing songs and
working with some of the most sought-after tunesmiths in Nashville, and he is working with notable producer Jimmy Robbins (Keith Urban, Kelsea Ballerini, Maren Morris, Mickey
Guyton).
"From the second you meet Noah, you're rooting for him," said Robbins, who has penned 10
No. 1 singles. "Not only is he incredibly talented, but he's one of the most genuine people I've
worked with. When he steps up to the mic in the studio, it feels like he's been doing this for
years. I can't wait to see what's next for him."
Bolstered by the American Idol judges' confidence in his talent and the nation's
overwhelming support, the early fan-favorite's humble and kind demeanor instantly
connected with fans, and when he put his rough-hewn Country vocals on Rihanna's R&B
smash hit "Stay" during the "showstopper round," the rising star had his ultimate breakout
moment.
The natural break in his vocals added a depth of emotion and an authentic ache to the song.
"People love that song, and I'm happy people are still loving it," Thompson said.
And they're loving it so much so, he's releasing his rendition of "Stay" on July 29 – the song
that changed his trajectory on the show and proved why he deserved to be named the winner
of this year's American Idol.
Time

(Friday) 6:00 pm CST
Location

The Pavilion

1602 Sioux Drive